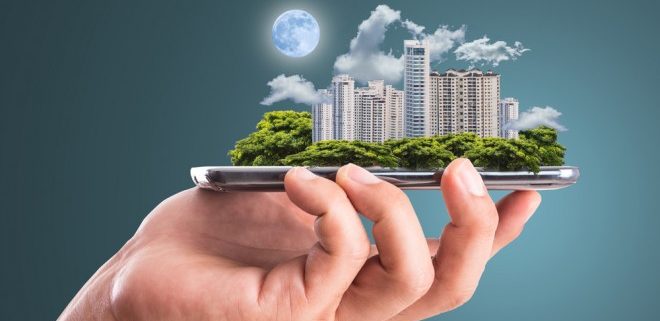 Green buildings in Los Angeles are demonstrating a higher average occupancy level, increased occupant satisfaction over the general market, as well as higher rental rates.
Watt Companies was one of the first major property companies in Los Angeles to introduce sustainable practices in its properties.
"Ultimately, green buildings demonstrate a higher average occupancy level, and increased occupant satisfaction over the general market. They also show higher rental rates." -Nadine Watt
Nadine Watt, President of Watt Companies, oversees the company's commercial investment activities. This includes acquisitions, development, and asset management for a 6 million square-foot portfolio of industrial, office, and retail properties.
Through Watt's 15 years at Watt Companies, one of her most notable achievements has been to transition the company to become a leader in sustainability. Watt persuaded her grandfather that if Watt Companies do sustainability – and do it well, by creating livable cities that leave the city better than how they were found, other companies would be forced to follow their lead.
This formed the basis for her talk at the Tripartite Economic Summit in Auckland – managing a successful business, without compromising the future of the environment.
Watt was responsible for a multi-million-dollar renovation program at Watt Plaza – a 920,000 square foot, Class-A office building in Century City Los Angeles, that was instrumental in securing the building's Platinum LEED certification in 2013 and a TOBY (The Outstanding Building of the Year) award in 2011.
Some of the sustainable practices Watt Companies have implemented in its properties include:
Building management and contractors are continually tracking sustainable practices to ensure the best management practices are being maintained.
Integrated pest management programmes are being followed, where less toxic pesticides are used as a first line of prevention. When more toxic products must be used to maintain the health and safety of occupants, proper measures are taken to ensure chemicals have limited contact with building occupants.
Nearly 40% of occupants utilize an alternate mode of transportation (including carpooling, public transportation, green cars). To encourage the use of alternate fuels, Watt Plaza has installed four electric charging stations, and plans to install six dual charging stations over the next year.
Over 90% of car parking is under cover, which limits the amount of asphalt surfaces and lowers the 'heat island' effect in the surrounding area.
The roof is coated with a white polyurethane topcoat in order to limit the amount of heat gain, which lowers the urban 'heat island' effect and increases roof efficiency.
Watt Plaza uses a combination of 3M window film to prevent light emission from interior spaces and avoid up-lights on the exterior of the building to reduce light pollution that can cause human health and ecological problems.
Ongoing consumable waste inside Watt Plaza is separated on-site for recycling and disposal. By implementing a tenant and janitorial staff training programme, the building saw a 72% reduction in recyclable material being sent to landfill.
Electronics and durable goods are collected on a quarterly basis through qualified vendors, for proper disposal.
Watt explained that from energy savings alone, the average payback time for a green building is six years. The volatility of energy prices and the long-term trend of rising demand for finite and depleting fossil fuels means that creating green buildings has become a cost-effective risk-reduction strategy for the company. Green design not only reduces carbon dioxide emissions, at the same time it creates jobs, strengthens property values, and increases the health of those communities that live close by. Given the reality and severity of climate change, a national shift to green design is both financially and environmentally wise.
"Sustainability has been important in reducing the impact on the environment to ensure livable cities in the future and increase investment value," said Watt. She concluded her address to the Summit by saying that "ultimately, green buildings demonstrate a higher average occupancy level, and increased occupant satisfaction over the general market. They also show higher rental rates."
Watt was able to prove her hypothesis to her grandfather, that "doing good for the environment has been a great business decision."
https://www.timmccready.nz/wp-content/uploads/2017/07/shutterstock_219573052-660x3301.jpg
330
660
tim.mccready
https://www.timmccready.nz/wp-content/uploads/2020/03/TimMcCready_banner.png
tim.mccready
2016-05-17 11:31:22
2017-10-22 19:59:17
Tripartite Summit: Liveable Cities – good for the environment, good for business