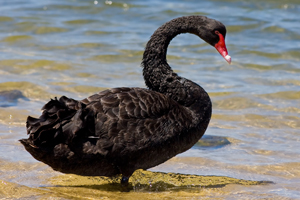 Tim McCready
Silicon Valley investment an art, not a science says expert.
A leading American venture capitalist, Bill Reichert, believes entrepreneurs and investors have a huge opportunity in New Zealand, particularly in the areas of graphics, animation and agriculture.
Reichert, managing director of Garage Technology Ventures which is based in California's Silicon Valley, says New Zealand has a unique and compelling advantage across a variety of sectors and is ripe for disruptive innovation.
He says New Zealand now has strong angel groups that have made good investments, and some have graduated to small venture-style funds. However, he feels angel resources could be more aggressively pooled so that capital is set aside for follow-on investment when companies go global. A beachhead adviser for New Zealand Trade and Enterprise (NZTE) Reichert travelled with SVForum chief executive officer Adiba Barney to Auckland and the other main centres, making presentations and meeting entrepreneurs, investors and business leaders.
They were supporting Callaghan Innovation's incubator programme and providing local technology businesses with a connection in Silicon Valley. Barney believes New Zealand should leverage the success of technology companies like Xero — just as Sweden, her home country, has done with the likes of Skype, Spotify, Minecraft and Candy Crush. They have strengthened the Swedish innovation ecosytem.
She says Xero is a trailblazer and the network it has created will make the path easier for future companies to follow.
Reichert outlined his 10 investment myths New Zealand angel investors and innovators could learn from (below):
His parting advice was that the water separating New Zealand and Silicon Valley shouldn't matter – there is also a lot of space between Silicon Valley and New York. New Zealand should recognise its strengths and successes, feel the pride and not be afraid to brag about it.
Myth 1: Invest in what you know.
If you have become an angel investor, what you used to know is unlikely to be relevant. Instead, you should be technology agnostic and consider all opportunities. Most winners are black swans – random opportunities where success seems obvious with the benefit of hindsight.
Myth 2: Focus on making money
You can't look at a start-up company the way you look at the stock market. The margins and projections an inventor or CEO provide are almost always wrong. Focus on whether they are creating value, and in turn, a valuable company.
Myth 3: The key is good due diligence.
Investors often feel a robust due diligence process will result in a good decision. But you cannot capture the data required to show if there is inherent value in a start-up. Instead, you have to develop good intuition and use your heart to make decisions. This is not something that fits into a standard due diligence checklist.
Myth 4: Don't let emotions cloud your decision.
Since start-ups can't give you reliable data, you have to pay attention to your emotions. If, for whatever reason, you don't like the founders, it doesn't matter how amazing their business model is.
Myth 5: Build a consensus among a syndicate of investors.
Most investors look for consensus. But historical data shows the best investments are controversial. If an idea is obvious it is unlikely any particular company will dominate the industry.
Myth 6: Success comes from adding value.
Everyone working in investment likes to think they add value. The harder you have to work for an investment the less likely it is to succeed. Instead, invest in a team that has the technology and understands the market. Investors don't build companies, entrepreneurs build companies.
Myth 7: Protect yourself from follow-on investment.
By including protective provisions for yourself, you will likely poison the company. If you think you need them because you don't trust the entrepreneur, don't invest in the company.
Myth 8: Valuation is important.
You can focus so much on valuation that you lose sight of what is important. So often after signing a deal investors go through a surprise at the first board meeting. They were buried in term sheets and negotiated from a presentation that is now long out of date.
Myth 9: It is cheap to start a company now.
This is true, but it is more expensive than ever to build a successful company. Anyone can start a company, which means there is a lot of competition. Growth costs money, and a flat open world doesn't necessarily make things cheap.
Myth 10: Diversify your portfolio.
There is no point diversifying into arbitrary categories. Diversify your entire portfolio, but not your angel investments. Instead of chasing hot sectors, invest in ideas that are exciting and have an edge – things that could be the next black swan.
https://www.timmccready.nz/wp-content/uploads/2015/06/BackSwan.jpg
200
300
tim.mccready
https://www.timmccready.nz/wp-content/uploads/2020/03/TimMcCready_banner.png
tim.mccready
2015-05-14 23:45:51
2018-03-30 11:16:50
Capital Markets: Angels and the black swan (NZ Herald)